District 88 attempts to provide the best IT user experience to staff, students, and the community. We strive to acquire or create the solutions that most closely fit the school's and the district's needs and requirements. In some cases, this may involve purchasing software from a third party vendor. In other cases this may involve adopting an open source solution, or creating a homegrown solution internally. When the District opts to create its own software internally, it places focus on usability, security, and interoperability. Below is a brief listing of some of the software that District 88 has created internally, some of which are available for download.
Agora CMS



The District 88 website was created and designed internally by District 88 staff. This system takes the form of a CMS or content management system, that focuses on rich media.
Grow IEP



Grow IEP is an IEP management system that integrates with the district's student information system.
IT Register
IT Register is an inventory tracking system designed to manage IT resources.

Newman Newsletter System



Newman is a mailing list system created to make the process of creating and sending out electronic newsletters as fast and easy as possible. Click here to sign up for the District 88 Newsletter.
Nucleus LMS



Nuclues LMS is an online learning environment created by DuPage High School District 88. Nucleus LMS is designed to be a robust, flexible LMS that will add value to student learning.
Open Gate - Fortigate/Fortiguard Keep-alive client
Open Gate is a simple client designed to mimic the functionality of a single sign-on client with a Fortigate/Fortiguard firewall and URL filter.
Parent – Teacher Conference Scheduler
This system allows parents to easily schedule conference appointments with teachers while minimizing the amount of time they need to spend at the district and minimize the amount of walking between appointments.
Present – Student Attendance and Referral System


Present is a system that integrates with our student information system to notify parents and guardians of student truancies and tardies via email and text-to-speech phone calls. This system also allows staff to quickly submit student referrals in a manner that minimizes disruption to the learning process.
Share 88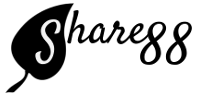 Share 88 is a frictionless document sharing platform for staff and students.
Telescreen Remote IP Camera Viewer




Telescreen is an IP camera proxy application which allows you to view IP cameras remotely on traditional and mobile devices.

Download Telescreen