District 88 Board of Education recognizes students for spring State-level accomplishments
This video may take up to a minute to start after click the play button depending on your connection speed and browser.

CLICK HERE TO SEE THE STUDENTS WHO WERE RECOGNIZED FOR THEIR 2018-19 SPRING STATE/NATIONAL ACHIEVEMENTS
During its June 24 meeting, the District 88 Board of Education recognized 30 students from Addison Trail and Willowbrook for their State-level achievements from the spring season of the 2018-19 school year.
The recipients were honored and given a certificate for their accomplishments. To watch the event, click the video above. Students were recognized in the extracurricular/athletic events listed below.
Addison Trail: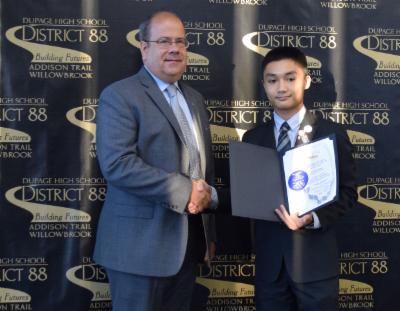 Business Professionals of America (BPA) (pictured above)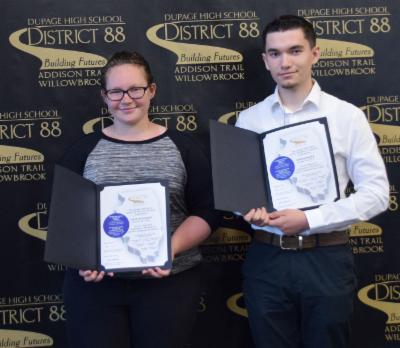 Family, Career and Community Leaders of America (FCCLA) (pictured above)
DECA
Illinois High School Association (IHSA) Boys Gymnastics
Willowbrook: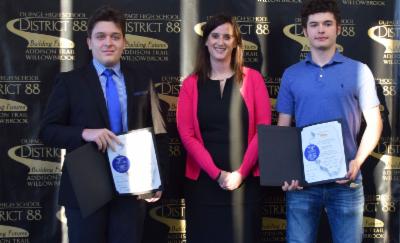 DECA (pictured above)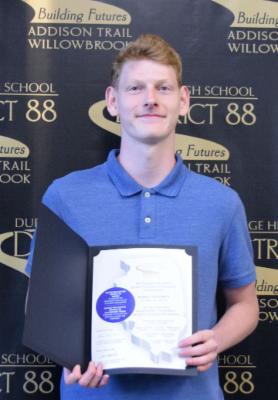 Business Professionals of America (BPA) (pictured above)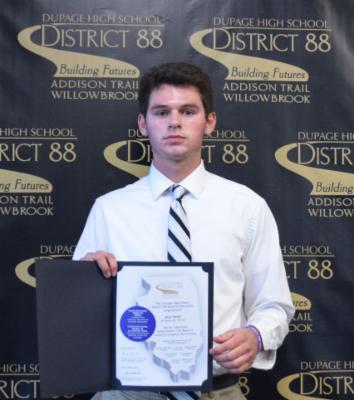 Illinois High School Baseball Coaches Association Academic All-State (pictured above)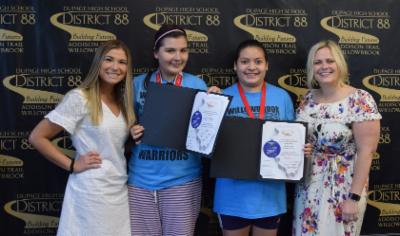 Special Olympics Illinois Summer Games (pictured above)
SkillsUSA