Willowbrook English teacher to attend NEH Institute for School Teachers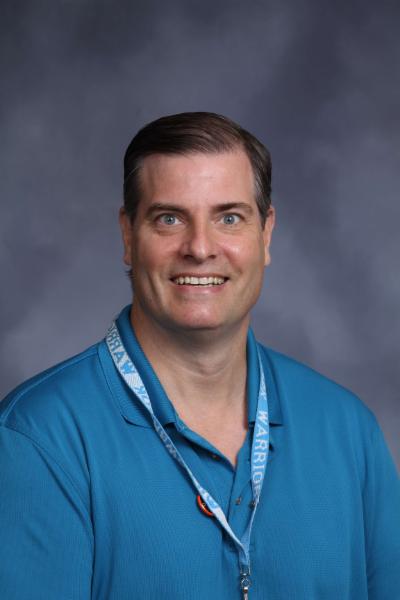 Pictured is Willowbrook English teacher Michael Sullivan, who has been selected as a grant recipient to attend The National Endowment for the Humanities (NEH) Institute for School Teachers in June.
From June 17 to 23, Willowbrook English teacher Michael Sullivan will attend The National Endowment for the Humanities (NEH) Institute for School Teachers.
That event will take place at Delta State University in Cleveland, Miss., and the theme is "The Most Southern Place on Earth: Music, Culture, and History in the Mississippi Delta." Sullivan had to complete an application process and was selected as a recipient of a NEH grant to attend the institute.
According to the NEH website at https://tinyurl.com/ztnm8e9, "An Institute allows … participants to pursue an intensive program of study under a team of scholarly experts, who present a range of perspectives on a humanities topic. Participants and scholars mutually explore connections between scholarship about and the teaching of the topic. (The purpose of this event is to) broaden and deepen understanding of the humanities in supporting professional development programs, specifically designed for a national audience of K-12 educators or college and university faculty. The programs provide … opportunities for participants (NEH Summer Scholars) to explore a variety of topics relevant to K-12 or undergraduate education in the humanities." The institutes:
focus on the study and teaching of significant texts and other resources;
provide models of excellent scholarship and teaching;
contribute to the intellectual growth of the participants; and
build lasting communities of inquiry.
Each day of the June 17 to 23 workshop will have a central theme, and each theme will have a short text, a song and a food item to serve as "icons" to represent that topic.
This will be Sullivan's fourth NEH institute/workshop (which he has attended through NEH grants), and he looks forward to another learning experience.
"I am super excited about this institute," Sullivan said. "NEH programs provide wonderful opportunities to take in new information in an environment charged with intellectual curiosity. As with any conference, a teacher is always looking for fresh ideas that can be added to a vibrant classroom experience for students."
For more information about NEH, go to https://www.neh.gov.