District 88 shares important information about new delivery model for instructional technology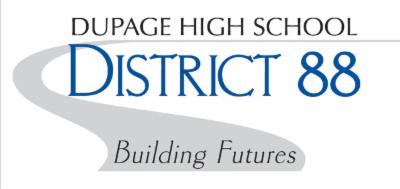 District 88 is excited to provide an update regarding the delivery model for instructional technology that was implemented in 2018-19 with the class of 2022.
Starting this fall, all students will have access to a Chromebook. On March 11, the District 88 Board of Education approved funds to buy Chromebooks for the class of 2023 and the class of 2021. This funding will be used to provide each student in those two classes with a Chromebook for in-school and out-of-school use. Members of the class of 2022 will continue to use the Chromebooks they received during the 2018-19 school year. The district will assign students in the class of 2020 with Chromebooks to use through the end of their senior year.
Freshmen, juniors and seniors will receive their device during registration. A letter with full details will be mailed home.
For questions or more information about District 88's delivery model for instructional technology, contact District 88 Director of Technology, Teaching and Learning Dr. Aaron Lenaghan at alenaghan@dupage88.net or 630-782-3133.
IMPORTANT INFORMATION FOR THE CLASS OF 2022 - CHROMEBOOK DETAILS
Below is additional information regarding third party insurance for lost or stolen devices.
Third Party Optional Insurance