District 88 continues to focus on providing multiple and flexible college and career pathways for students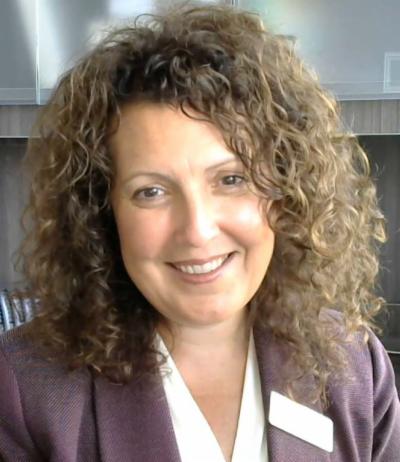 Pictured above is District 88 Superintendent Dr. Jean Barbanente.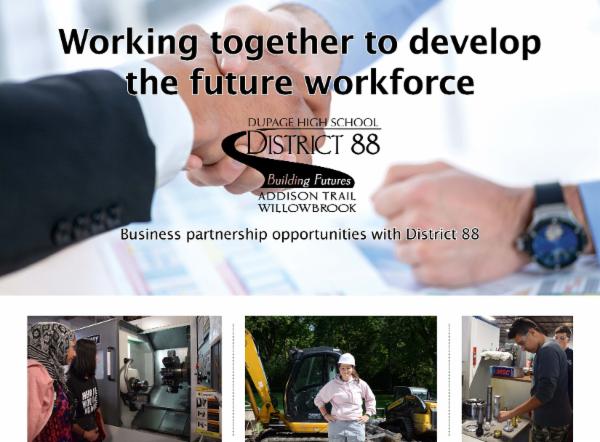 District 88 is committed to providing multiple and flexible pathways for students to ensure they are college and career ready and continues to partner with colleges/universities and local businesses to enhance these opportunities.
To expand these pathways and create more individualized options for students, District 88 is working on the following initiatives:
Implement SchooLinks to house student college/career-development information, as well as course information and career opportunities.


Restructure the Consumer Management course to:



Eliminate units that are duplicated in the Economics course.


Add a robust career-development curriculum that will be integrated with the school counselor curriculum and the learning services department's transition planning. The new curriculum will include employment inventories, field trips, career presentations and goalsetting.
Expand apprenticeships, internships and vocational training courses.


Streamline course sequences, to help ensure seamless college/career transitions.



Expand options for students with Advanced Placement (AP)/college-level courses, dual-credit courses, vocational credentials, alignment with college/career/vocational entrance exams, etc.



Continue to expand flexibilities with graduation requirements. See details at dupage88.net/GraduationRequirements.


Further develop partnerships with local companies to support District 88 students. See details at dupage88.net/BusinessPartnerships.
One of our top priorities at District 88 is to remove barriers for all students to help them access employment opportunities and build positive futures. Our goal is to meet our students' diverse and individual needs.
The focus of the above initiatives is NOT to discourage students from pursuing college coursework, but rather to connect them with viable short-term and long-term career options and work-based learning experiences that can provide a supported pathway through their college pursuits.
We know these opportunities are critical for our students to succeed, and they require collaboration among many of our stakeholders. Thank you for your continued support of District 88.
With District 88 Pride,
Jean Barbanente, Ed.D.
District 88 Superintendent