Addison Resources Connect (ARC) launches Addison Community Resource Guide to help all residents access supports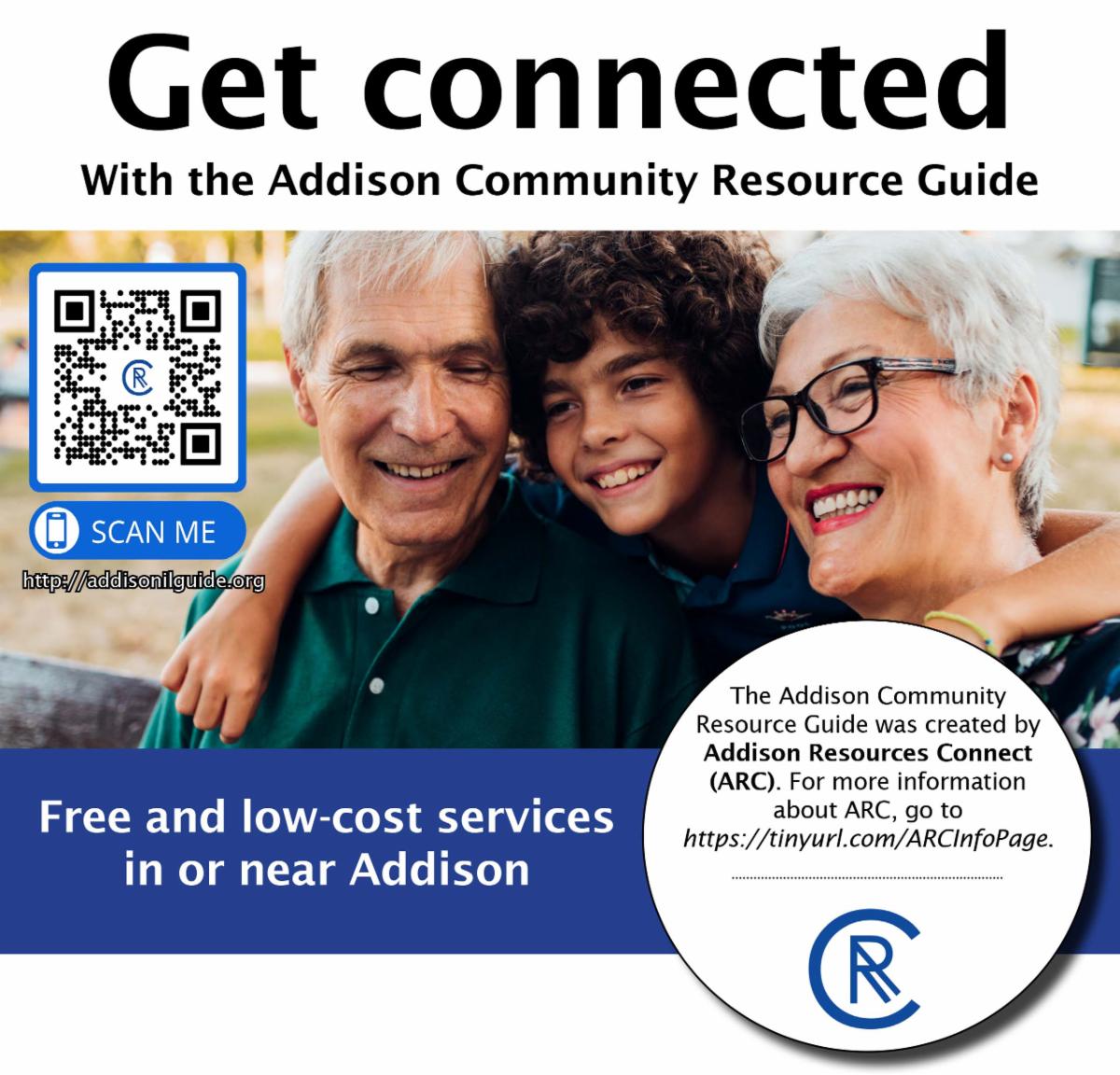 Addison Resources Connect (ARC) recently implemented a community resource guide. ARC is a network of education leaders, business owners, service groups and intergovernmental agencies, who work together with the common focus of supporting and bettering the Village of Addison. The group's mission is "To connect Addison youth and families with community resources that support well-being and growth."
If you need assistance with child care, employment, English Learner classes, food, housing, legal services, medical care, mental health/counseling, pregnancy, transportation and more, the Addison Community Resource Guide is here to help you get connected!
The online guide is comprised of free and low-cost services provided in or near Addison and includes 15 service areas. Check it out at http://addisonilguide.org!
For a frequently-asked-questions document about the guide, go to https://tinyurl.com/ResourceGuideFAQs.