Important updates regarding the 2020-21 school year and COVID-19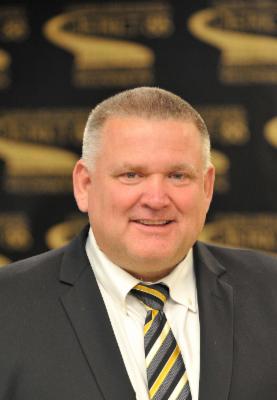 Pictured is District 88 Superintendent Dr. Scott Helton.
PLANNING FOR THE 2020-21 SCHOOL YEAR
As we continue to face the challenges of the coronavirus disease 2019 (COVID-19) pandemic, I would like to thank our stakeholders for your adaptability and support as we come together to overcome the adversity of this unprecedented time.
The safety, health and well-being of our students and staff is the No. 1 priority at District 88, and we will continue to follow federal, state and local guidance to ensure the safest environment possible at our buildings. We will cooperate with Centers for Disease Control, Illinois Gov. JB Pritzker, the Illinois and DuPage County health departments, the Illinois State Board of Education (ISBE) and the DuPage Regional Office of Education regarding social distancing, health and cleaning protocols.
We will continue to meet with staff members and parents/guardians as part of our Transition/Reopening Committee, and we will keep everyone up to date through our newsletter, website, social media and automated e-mail messages. The next parent meeting will begin at 6:30 p.m. on July 14. If you would like to join the committee, or if you have any questions/concerns, please feel free to contact me at shelton@dupage88.net or 630-530-3980. While there are still many questions to be answered, what I can assure you is our dedication to and our support/care for students and staff will remain constant.


As we transition to the 2020-21 school year, it is critical we implement plans that will allow us to be successful in this fluid situation. We are developing education models/structures to accommodate a variety of scenarios to ensure a flexible environment in which student learning can be maintained virtually or in person. We must be ready to provide a high-quality educational experience for all students – in whatever format necessary. We will need to be prepared to reopen school in one of three possible frameworks:



Remote Learning: Continued use of the Remote Learning/E-learning environment, similar to the plan we used this spring, but enriched and enhanced. In this scenario, teaching and learning would be entirely virtual, and students wouldn't be present in the buildings.


Blended Remote Learning: In this scenario, the district would continue to rely on Remote Learning/E-learning, but would phase in opportunities for students to be in the classroom (as guidance permits). The district is looking at a variety of schedule options to determine the best way to implement this model.


In-School Learning: In this scenario, the district would return to an in-person learning environment (while implementing any restrictions required by Centers for Disease Control or the Illinois Department of Public Health).



To assist with the planning process, we are seeking feedback from parents/guardians. Your input will help drive our efforts. Please complete the Return to School Family Survey by July 17.


Updates from the Illinois State Board of Education (ISBE): For the latest COVID-19 information from the ISBE, go to https://www.isbe.net/Pages/covid19.aspx and https://tinyurl.com/ISBEMessages.
AMENDED 2020-21 SCHOOL CALENDAR
During its June 22 meeting, the District 88 Board of Education approved a proposal to amend the 2020-21 school calendar. See the updated calendar at www.dupage88.net/calendars.
ATHLETICS
We will continue to monitor and evaluate resuming athletic practices based on the most recent guidelines and information. We will follow federal, state and local guidance/protocols to ensure everyone's well-being. Athletes will be contacted by their coaches when further details are available.
DRIVER EDUCATION
Based on the most recent guidelines and information, we will postpone resuming driver education classes. We will continue to monitor and evaluate the situation and will follow federal, state and local guidance/protocols to ensure everyone's well-being. Students who are eligible to take driver education at this time will be notified when further details are available.
REGISTRATION
We are excited to offer a full online registration process for our students and families for the 2020-21 school year. Parents/guardians will be able to register their student(s) using an online portal to provide required information and documents. They also will have the ability to make electronic payments for school fees, materials and supplies. Building administrators will be available to provide assistance, and further details will be shared soon.
ASSESSMENTS
Students classified as grade 12 in fall 2020 who were required to participate in the state's final accountability assessments in spring 2020 may choose to participate in the ISBE-provided fall 2020 SAT with Essay to meet the diploma requirement and have the opportunity to receive a timely college- and scholarship-reportable score. See details at https://tinyurl.com/ISBEAssessment. Test dates for the ISBE-provided fall 2020 SAT with Essay for grade 12 students are:
Primary test date: Oct. 14, 2020
Makeup test date: Oct. 28, 2020
Accommodations test window: Oct. 14 to 27, 2020
EQUITY AND CULTURALLY RESPONSIVE TEACHING
We have been committed to creating and sustaining an equitable and inclusive environment for all students through Deep Equity and Culturally Responsive Teaching and the Youth Equity Stewardship (YES!) series for more than half a decade, and we have put in place many programs to support these initiatives. We know equity is a journey and won't be reached quickly or easily. However, we need to be relentless in our pursuit of equity, inclusion and the elimination of racism in District 88 and our communities. Read more about our efforts at https://www.dupage88.net/site/page/11685.
We are continuing our work with Deep Equity, Youth Equity Stewardship, Trauma-Informed Practices and Restorative Practices. We are hosting virtual opportunities for students and staff to share their thoughts, feelings and potential action steps we can take as individuals and as a district to improve.


We invite you to participate in two virtual equity events to engage in this important work. See details at www.dupage88.net/EquityEvents.


We have implemented the District 88 C.A.R.E. Team (Committed to Academics, Resiliency and Equity) for students and staff to expand and deepen our work in these areas.
AREAS OF FOCUS
District 88 will maintain its collaboration with Addison School District 4, District 45, Salt Creek School District 48, Arbor Management, Chartwells and Cottage Hill Operating Company to provide free meals to residents who are 18 years old and younger. Food will be distributed from 10 a.m. to noon on Tuesdays through August, and five days' worth of food will be provided (five breakfasts and five lunches). To see more details about our food-service program, including locations and how adults can volunteer to help, go to www.dupage88.net/Coronavirus. The Addison Township Food Pantry also will distribute free milk and produce throughout July. See details at https://www.dupage88.net/site/public/files/?item=5260.


District 88 will continue to support the social and emotional well-being of students, staff, families and community members. See a list of available resources (including resources in Spanish) at www.dupage88.net/Coronavirus.
Our mission is to work for the continuous improvement of student achievement, and we will remain focused on accomplishing that goal. Thank you for your continued support of District 88.
Respectfully,
Scott J. Helton, Ed.D.
Superintendent of Schools, DuPage High School District 88