District 88 Board of Education recognizes students for winter State-level accomplishments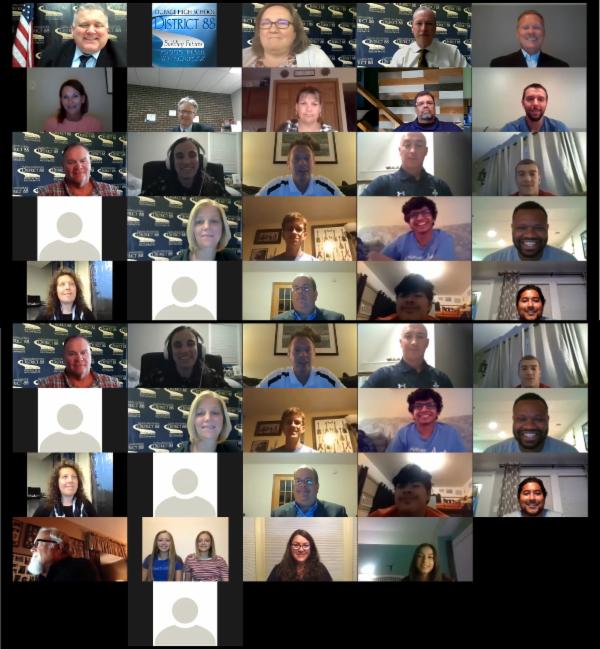 During its June 22 meeting, the District 88 Board of Education recognized 52 students from Addison Trail and Willowbrook for their State-level achievements from the winter and spring seasons of the 2019-20 school year. To see a list of the honorees, go to https://www.dupage88.net/site/public/files/?item=5234. The meeting took place virtually because of the coronavirus disease 2019 (COVID-19) pandemic.
CLICK HERE TO SEE A LIST OF THE HONOREES
The recipients were honored and received a certificate for their accomplishments. To listen to the presentation, click the audio file above.
Students were recognized in the extracurricular/athletic events listed below.
Addison Trail
Business Professionals of America (BPA)
Wrestling
Math
SkillsUSA
Willowbrook
Business Professionals of America (BPA)
Wrestling
Basketball
Girls Gymnastics
Girls Bowling
SkillsUSA
Speech