Willowbrook Music Booster Club to host the school's fifth annual Trivia Night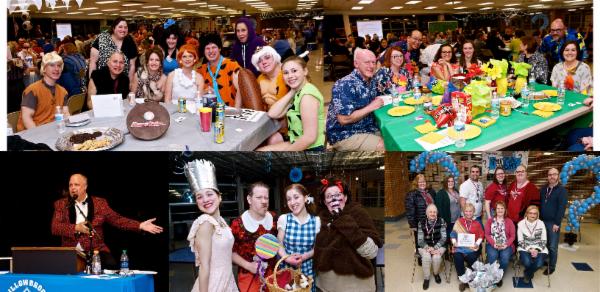 Willowbrook parents/guardians, students and community members participate in a previous Trivia Night. This year's event will take place on April 6, and registration is open through March 22 at www.wbhsmusicboosters.com/trivia-night-2019.html. Photos by Dan Sulla

On April 6, the Willowbrook Music Booster Club will host the school's fifth annual Trivia Night.
The event will take place from 7 to 10 p.m. (check-in will begin at 6 p.m.) at Willowbrook, and proceeds will go toward scholarships, grants and other music department needs. Teams should consist of 8 or 10 players, and the entry fee is $10 a person. There also will be raffles and prizes.
To register, and for full event details, go to www.wbhsmusicboosters.com/trivia-night-2019.html. The deadline to sign up is March 22. For questions or more information, e-mail info@wbhsmusicboosters.com.