Addison Trail hosts annual New Student Breakfast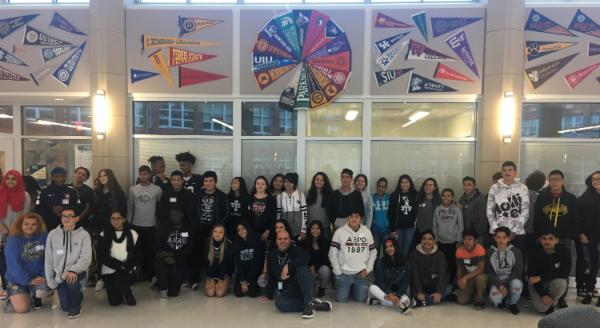 On Oct. 5, Addison Trail hosted its annual New Student Breakfast.
During the event, Addison Trail and District 88 administrators and staff welcomed more than 50 students who are new to the area or who have transferred to Addison Trail. Addison Trail Director of Guidance Kevin Redding gave students tips on how to be successful throughout their high school career, and Principal Michael Bolden provided words of encouragement. Participants also had an opportunity to win Blazer T-shirts through a raffle.