Addison Trail participates in annual Fall Park Pride event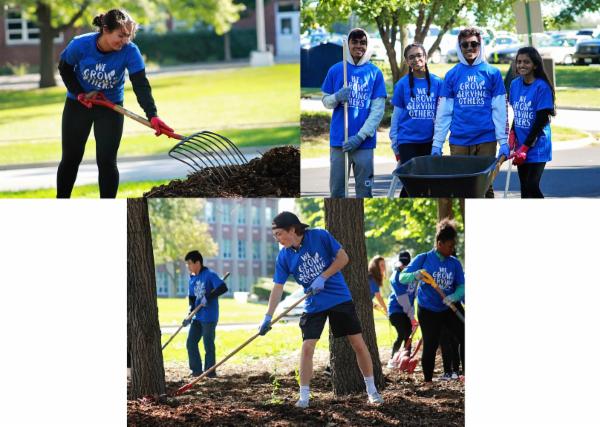 Addison Trail Key Club members participate in the annual Addison Park District Park Pride event on Sept. 22. Top left: Pictured is junior Jaelene Vargas. Top right: Pictured are (from left) seniors Dip Patel, Priya Patel, Josiah Varghese and Briya Patel. Bottom: Senior Robert Ruffolo (center) helps clean up Army Trail Nature Center, along with other Key Club members. Photos provided by Addison Park District
On Sept. 22, members of Addison Trail's Key Club rolled up their sleeves and participated in the annual Addison Park District Park Pride event.
The volunteers helped clear wooded trails, spread mulch and remove trash at Army Trail Nature Center. The Parks and Recreation Foundation of the Addison Park District sponsored this community event and provided a hot dog cookout to reward everyone's hard work.
For more information about the Park Pride event, or to get involved next year, call the Addison Park District at 630-233-7275.