Counseling Corner: Addison Trail Guidance Department shares information about upcoming events for students and parents/guardians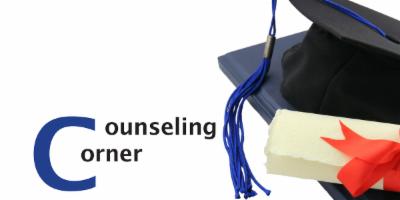 The Addison Trail Guidance Department is committed to providing services and programs to assist parents/guardians and students to help build successful futures for pupils inside the classroom and beyond.
As part of that focus, the department will host a Financial Aid Night starting at 7 p.m. on Sept. 13 for parents/guardians of juniors and seniors. Paul Daly with OMH Partner Group, Inc. will speak about the college financial aid process.
The department also is excited to offer a new program, called "Coffee and Conversation with the Counselors." That program will provide an opportunity for parents/guardians to meet with counselors in the morning to discuss any questions or concerns they might have regarding their child. All topics are welcome, including college and career planning, financial aid and scholarships, social-emotional wellness and more. "Coffee and Conversation with the Counselors" will take place from 7 to 9 a.m. on Sept. 18 and Oct. 30 in the Blazer Room.
Other upcoming events include the department's annual College Fair and Career Fair for students, which will take place during lunch hours on Sept. 19 and 20, respectively. The College Fair will feature more than 90 colleges and universities. Students can visit with college representatives, and a list of potential questions to ask is available in the Guidance Office. The Career Fair will showcase more than 30 careers, and students can speak with business professionals to learn about the industries and jobs available to them.
If you have any questions about the above programs, contact Addison Trail Guidance Counselor Shane Cole at scole@dupage88.net or 630-628-3322.