Addison Trail invites stakeholders to participate in second annual Blazer Color Run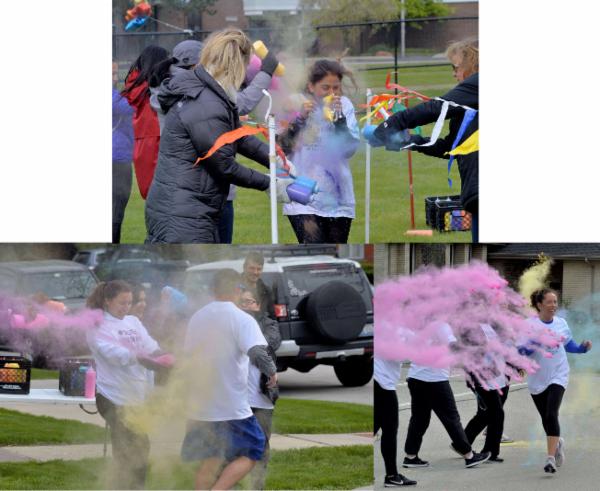 Pictured are images from last year's Blazer Color Run. This year's event will take place on May 5 at Addison Trail. Photos by HR Imaging
On May 5, Addison Trail will host its second annual Blazer Color Run – and you're invited to join the fun!
The event will begin at 9 a.m. (check-in will start at 8 a.m.) at the school, 213 N. Lombard Road in Addison. The deadline to register is April 23, and the cost is $25 a person (participants who are 4 years old and younger may participate for free, however, promotional items won't be included). The fee includes registration for the run/walk, a Blazer Color Run T-shirt and, of course, rainbows of color! To sign up, and to see all the details, go to www.dupage88.net/BlazerColorRun2018.
The run/walk consists of a 5K course. During the race, runners will be doused with colored powder at various stations along the trail, ending with a final color celebration at the finish line. There also will be a disc jockey, water and snacks.
The Blazer Color Run also is an opportunity to give back and help others, as all proceeds raised will be donated to MidAmerica Service Dogs' Foundation, Inc. and Puerto Rico Relief Fund. If you are unable to attend, but would like to make a donation, contact Addison Trail teacher Sheri D'Ambrose at sdambrose@dupage88.net or 630-458-4270.