Eight Addison Trail students to compete in DECA State competition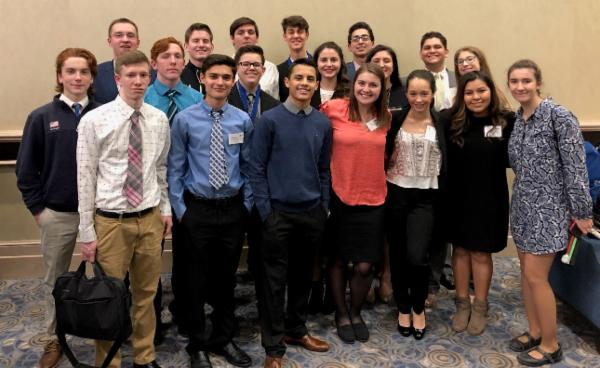 Pictured are the 19 members of the Addison Trail DECA Team who competed in the Sectional event on Jan. 26 at the Donald E. Stephens Convention Center in Rosemont. Eight of those students qualified to the DECA State competition, which will take place from Feb. 22 to 24.
Eight Addison Trail students have qualified for the DECA State competition (known as the Illinois DECA Career Development Conference), which will take place from Feb. 22 to 24 at Hyatt Regency O'Hare hotel in Rosemont.
Those students are listed below, along with the events in which they will compete.
Addison Trail Written Event qualifiers are:
Seniors Joseph Capone, Randall Petrbok and Lucas Rusin: Sports and Entertainment Marketing Operations Research
Seniors Nicolas Gazdacka and Nicholas Savinos: Start-Up Business Plan
Senior Natalia Salamon: Hospitality and Tourism Operations Research
Seniors Bianca Piscopo and Giovanna Scarabaggio: Fashion Merchandising Promotion Plan
DECA is a competitive club that prepares emerging leaders and entrepreneurs for careers in marketing, finance, hospitality and management. For more information about DECA, go to www.deca.org.