District 88 shares important information regarding new school funding law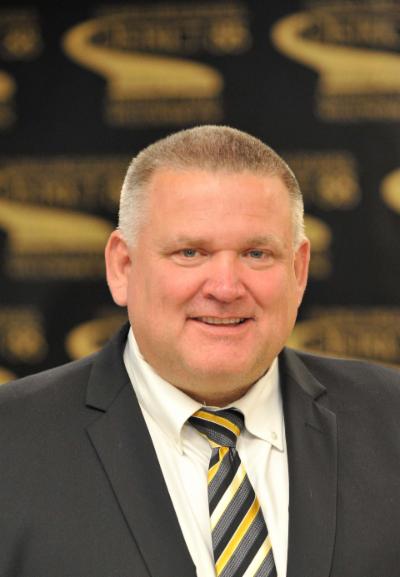 This past week has been a busy one in Springfield for education. On Aug. 31, Illinois Gov. Bruce Rauner signed Senate Bill 1947, a new school funding law that looks to provide a comprehensive solution to the decades of inadequacy and inequity in education funding throughout Illinois. SB 1947 was approved by the Illinois House of Representatives on Aug. 28 (after initially failing) and was then passed by the Illinois Senate on Aug. 29. For details about SB 1947, go to http://tinyurl.com/yap5ww52.
We are thrilled to have a funding formula for public education in Illinois, and we appreciate the hard work and efforts of our local legislators to ensure a budget for our students. Below are highlights of the bill, provided by the Illinois Association of School Administrators Alliance Legislative report, and how it will impact District 88.
Tax Increment Financing (TIF): SB 1947 includes the creation of a TIF Task Force to study the benefits and costs of TIF districts and the interaction between the TIF law and school funding.


Property taxes: SB 1947 includes a mechanism for property tax relief for taxpayers in school districts that are calculated to be at 110 percent of their adequacy target. It allows for a citizen-initiated referendum that asks voters whether the school district's tax extension should be reduced.


Mandate relief: SB 1947 attempts to provide relief to school districts from unfunded and underfunded mandates in the following ways: it makes changes to the current mandate waiver process; it gives authority to local school boards regarding Physical Education and Drivers' Education – each district can assess its instructional program and make its own decision on the Physical Education and Drivers' Education programs offered.
How does this change in legislation impact District 88?
* The information below is according to the Illinois State Board of Education (ISBE) May 2017 analysis of the original evidence-based funding model.
Of the four tiers of school district funding distribution, District 88 is at Tier 2, and

our adequacy funding level is about 90 percent

of what the ISBE calculated to be needed for an adequate level of educational program resources.


According to a press release from the ISBE, "(SB 1947) incorporates General State Aid and other line items into a new evidence-based funding formula. This allows the ISBE and the Illinois Comptroller to move forward with distributing the $6.705 billion appropriated for evidence-based funding in the fiscal year 2018 state budget."

While the ISBE won't have final evidence-based funding calculations for a few months, we anticipate receiving an additional $30.88 per student, which in the original model equates to about $125,000 more per year (contingent upon student enrollment/attendance). The new tier distribution funds are expected to be distributed later this fall.
Impact of Senate Bill 6:
Unfortunately, the correlating budget appropriation bill (Senate Bill 6) that was adopted as an override to Rauner's amendatory veto of Senate Bill 1 (a previously proposed school funding bill) – which was adopted before this most recent funding distribution law – will have some adverse impact to our school funding for fiscal year 2018.


What this means for public schools in Illinois is a 24-percent reduction in Corporate Personal Property Replacement Tax (CPPRT) funding for the coming fiscal year. District 88 received $1.7 million of CPPRT funding in the prior year fiscal year 2017, so this coming year the Illinois Department of Revenue has released its estimates for all local governmental agencies, and we stand to see a reduction of $418,000.
Our students – along with all students in Illinois – deserve adequate and equitable funds to provide a high-quality educational experience, and we're hopeful SB 1947 will help accomplish that goal. We will continue to monitor and share updates regarding this and related legislation. If you have questions or thoughts, please feel free to contact me at shelton@dupage88.net or 630-530-3980. Thank you for your continued support of District 88.