Barnes & Noble 'My Favorite Teacher Contest'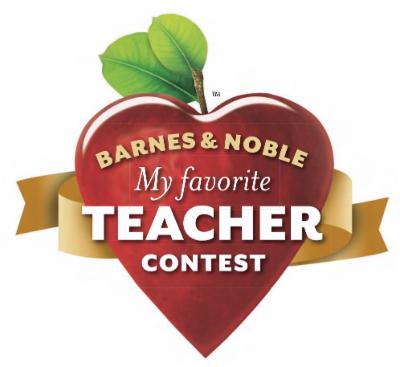 District 88 shares information about Barnes & Noble's "My Favorite Teacher Contest." According to Barnes & Noble's website, (www.barnesandnoble.com/h/my-favorite-teacher), the contest is an opportunity for "students (to) write an essay, poem or thank-you letter sharing how a teacher has influenced their life and why they appreciate and admire (that teacher)."
The competition is open to middle school and high school students, and the deadline to participate is Feb. 17. Each entry must include an entry form, and a parent/guardian must sign that form to acknowledge he or she has read the Official Contest Rules. Submissions must be e-mailed to District 88 Director of Community Relations Dani Brink at dbrink@dupage88.net, or mailed to/dropped off at the District 88 Office (2 Friendship Plaza Addison, IL 60101).
The students who author the winning essays, poems or thank-you letters will receive a certificate of recognition and will be honored at their local store during a ceremony for the winning teachers from their schools. The student who authors the winning essay, poem or thank-you letter for the teacher who wins the "Barnes & Noble National Teacher of the Year" award also will receive a $500 Barnes & Noble gift certificate and a NOOK device.
The five regional-winning teachers will each receive a $500 Barnes & Noble Gift Card. The winner of the "Barnes & Noble Teacher of the Year" award will receive $5,000 and will be recognized during a special event at a Barnes & Noble store. The winning teacher's school will receive $5,000 as well.
For the Entry Form and Official Contest Rules, go to www.barnesandnoble.com/h/my-favorite-teacher.