Middle and high school girls invited to attend aviation event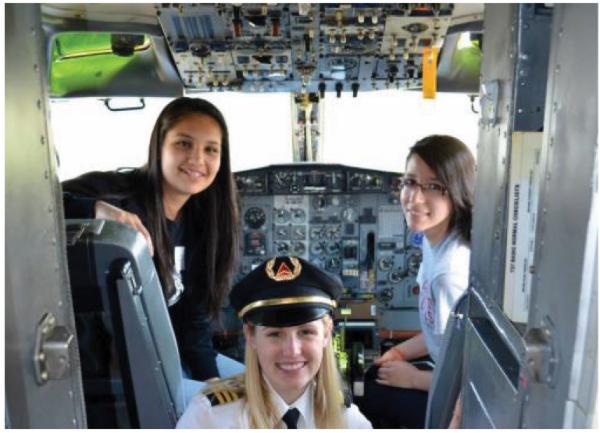 On Oct. 13, Chicago's Leading Edge, a local chapter of Women in Aviation International, will host its 7th annual "Sky's The Limit – Interactive Aviation Camp" designed to expose middle and high school girls to aviation and potential careers in that field.
The event will take place from 8:30 a.m. to 3 p.m. at Lewis University in Romeoville in the Harold E. White Aviation Center. The camp is free (and lunch will be provided), but pre-registration is required.
Activities will include flying a simulator, touring a Boeing 737, attending a seminar on the air traffic control system given by two O'Hare International Airport operators and attending a career panel to meet women in a variety of positions within the industry. The guest speaker will be Dr. Karen Walker, who has experience in various positions in the aviation industry and currently works for the Federal Aviation Administration.
See details and register at https://www.dupage88.net/site/public/files/?item=4144.