Willowbrook Parent Organization to host 3rd annual Craft Fair
October 20, 2018 09:00 AM - October 20, 2018 03:00 PM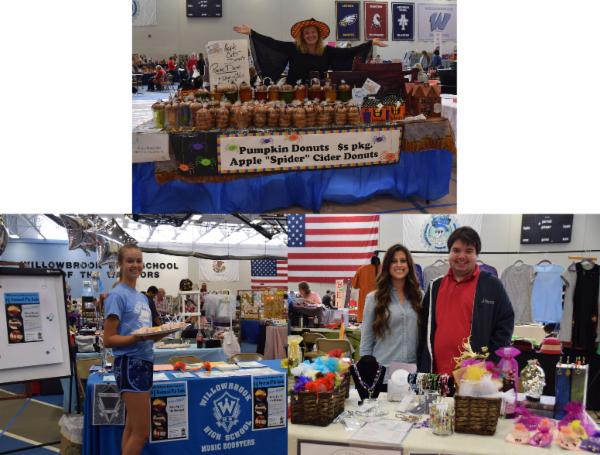 Pictured are vendors and booths during last year's Willowbrook Parent Organization Craft Fair. This year's event will take place from 9 a.m. to 3 p.m. on Oct. 20 at Willowbrook.
Looking to get a head start on your holiday shopping – or just want to find a unique gift?
Willowbrook has the perfect solution – the Willowbrook Parent Organization (WPO) will host its 3rd annual Craft Fair from 9 a.m. to 3 p.m. on Oct. 20 at the school, 1250 S. Ardmore Ave. in Villa Park (in the fieldhouse).
There will be more than 150 booths of crafts, as well as concessions and raffles. The cost is $3 for admission, and proceeds will benefit Willowbrook students through scholarships and other student support needs.
Vendors who are interested in participating can fill out the application at www.dupage88.net/CraftFair2018. For questions or more information, contact Willowbrook at 630-530-3400.