District 88 invites stakeholders to attend Strategic Plan focus groups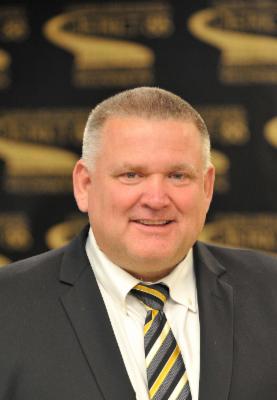 Pictured is District 88 Superintendent Dr. Scott Helton.
At District 88, our mission is to work for the continuous improvement of student achievement.
As part of that mission, we are updating our Strategic Plan to retool and enhance the district's existing 2010 plan – and we want to hear from you! We encourage all stakeholders to attend our upcoming Strategic Plan sessions, and details of those focus groups are below.
Our students achieve inside the classroom and beyond because of our partnerships in the community, and we want your input and voice as we embark on the Strategic Plan process.
Our vision, goals and framework align with state and national standards and measurements – including the Every Student Succeeds Act (ESSA) that will be reflected on this year's school report card in October. We will share more information about the ESSA in upcoming newsletters.
District 88, Addison Trail and Willowbrook Internal Strategic Plan Focus Group (for members of internal parent groups that support District 88)
When: 6:30 to 9 p.m. on Sept. 18, 2018
Where: Addison Trail High School, 213 N. Lombard Road in Addison (in the Commons)
External/Community Strategic Plan Focus Groups (open to all District 88 stakeholders)
When: 9 a.m. to noon on Oct. 20, 2018
Where: Addison Trail High School, 213 N. Lombard Road in Addison (in the cafeteria)
When: 9 a.m. to noon on Oct. 27, 2018
Where: Willowbrook High School, 1250 S. Ardmore Ave. in Villa Park (in the cafeteria)
Strategic Plan information: Details and updates regarding District 88's Strategic Plan will be shared at www.dupage88.net/StrategicPlan2018.
Questions: Contact District 88 Director of Community Relations Dani Brink at 630-530-3989 or dbrink@dupage88.net
We look forward to gathering your feedback and working together to ensure our Strategic Plan continues to guide us in accomplishing our mission. Thank you for your support of District 88.