You're invited to attend the Villa Park Chamber of Commerce Scholarship Breakfast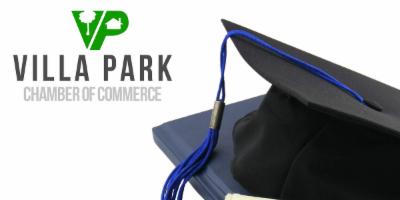 On March 6, come enjoy a delicious breakfast and great music – all while supporting a wonderful cause!
The Villa Park Chamber of Commerce will host a Scholarship Breakfast beginning at 8 a.m. at Willowbrook, and food will be prepared and served by The Brook Catering Co., which is comprised of Willowbrook students who are enrolled in culinary classes at the school. Students also will provide musical entertainment, and Willowbrook memorabilia will be raffled off. An optional tour of the building will take place after breakfast.
Tickets for the breakfast cost $25 each, and all proceeds will go to the chamber's Scholarship Fund, which benefits high school students from Villa Park. To buy your tickets, and for more information, go to https://tinyurl.com/ChamberBreakfast2018. The deadline to RSVP is March 1.