Willowbrook Special Olympics Volleyball Team makes school history by qualifying for Fall Games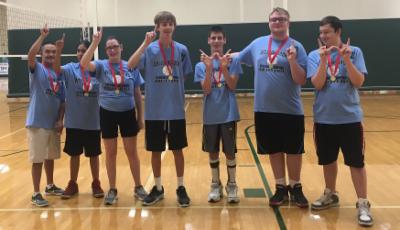 The Willowbrook Special Olympics Volleyball Traditional Team has made school history by becoming the first volleyball team at Willowbrook to qualify for the Special Olympics Illinois Fall Games.
The group earned a gold medal during the state-qualifying tournament on Sept. 24 at Park District of La Grange. The state-level Fall Games will take place on Oct. 28 and 29 at Harlem High School in Machesney Park.
Members of the team are Jose Simental, Maria Gonzalez, Madelyn Tincknell, Christian Manning, Jack Tincknell, Joseph Bertuca and Trey Nastali.